To manage your physical security system with the accessibility and usability of the cloud, Meraki MV cameras for indoor and outdoor surveillance is the answer.
Network surveillance cameras are replacing closed-circuit TV (CCTV) systems worldwide. Why you ask? Because modern cameras use a local IP network instead of a dedicated network, they can be remotely controlled from anywhere, including from your basement office.
Footage from all Meraki cameras is recorded simultaneously and viewed from any web browser. The recordings are stored in the cloud.
Indoor Meraki cameras are both unobtrusive and unintrusive—like Jason Bourne. They're designed to conceal where the lens is pointing, work well in low light environments, and automatically adjust exposure in changing light conditions.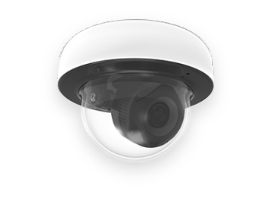 Indoor network surveillance cameras
Track customer traffic patterns for adjusting natural paths and product stocking.
Monitor employee productivity trends.
Improve workplace safety by providing insight on hazards and incidents.
Deter crimes like vandalism, trespassing, theft, harassment, and violence.
Settle disputes among employees or between a customer and service staff.
Gather evidence when dealing with a legal issue.
Tech Specs
128GB or 256GB integrated high-endurance solid-state storage
1080p standard or high-definition video recording
114- to 180-degree horizontal field of view
Microphone for audio recording
3-9 mm varifocal lens
Exterior network surveillance cameras
Monitor customer and staff whereabouts.
Improve safety for employees and customers.
Discourage crime from taking place, including trespassing, vandalism, and burglary.
Provide proof of business compliance to avoid legal claims.
Aid law enforcement as an investigative tool.
Tech Specs
256 GB solid-state storage
1080p high-definition video recording
H.264 encoding
Microphone for audio recording
Multipurpose varifocal lens
IK10+ impact resistance
IP67 weather resistance
Outdoor Meraki cameras are heavy, durable, and can withstand various environmental issues like constantly shifting weather, changing light conditions, and tampering.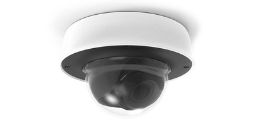 We don't have to tell you about Cisco Meraki's interstellar reputation—you've heard it all before. The (out-of-this) world-class products they offer are only met by your eagerness to experience them.
The Cisco Meraki MV cameras have revolutionized the security camera and video analytics world. Above-and-beyond analytical insights are made possible (and quick) through computer vision and machine learning technologies. It's supported by an industry-leading onboard processor and customizable video storage plans.
The Meraki cloud dashboard allows for secure management and monitoring from anywhere in the world and grants granular control over who sees what footage. No servers or software is needed as the cameras are compatible with MV Sense licenses.
Other features of Meraki MV cameras include:
Scheduled recording
Ongoing recording with high-capacity edge storage
Immersive imaging
Intelligent object detection
Motion-based recording
Motion-based retention
Motion heat mapping and search
Granular controls and analytics
Automatic network detection
Efficient bandwidth usage
Automatic encryption
Cloud storage and management options
Continual and automatic firmware updates
Compare Meraki products with our guide
Ask our experts for a free demo
Contact us for a customized quote